THE WASTEFULLNESS COMMISSION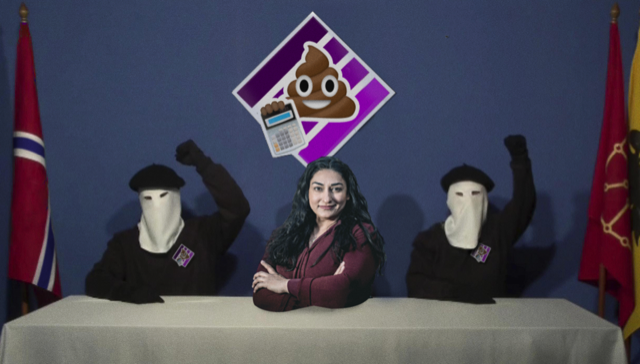 Culture wars as Russian roulette. 
The last time the Norway-based (and state-financed) art interventionists Traavik.info shook up Bergen and the Festival was in 2014 with Kardemomyang, where prodigies from North Korea's most prestigious music school performed their take on Norwegian cultural heritage and society through the songs of Torbjørn Egner's beloved children's book When the Robbers came to Cardamom Town.  This time, Morten Traavik and company return with the world premiere of The Wastefulness Commission, an tough but fair self-examination of personal networks and the use of public funding in Norwegian cultural life. 
The Grand Inquisitor of this cultural People's Tribunal will be the hitherto anonymous Facebook persona Sløseriombudsmannen (The Wastefulness Ombudsman) and his more than 50,000 followers, for years stoking fear and loathing among many Norwegian artists and culture workers.  The Wastefulness Commission's examination of Norwegian cultural life in general, and the Festival in particular, will be presented to the audience and Norwegian taxpayers in two parts –  Part 1: Mission statement and action plan at DNS Lille Scene on the Festival's opening day May 20, and  Part 2: Findings and recommendations for the future in the Festival tent at Festplassen on May 31, where even the mysterious Wastefulness Commissioner him (or her-)self will finally step out into the spotlight. 
 "To live is to war with trolls, in the holds of the heart and mind; To create is to hold Judgment Day over yourself." – HENRIK IBSEN
Go to news archive