GUARDIANS OF PARADISE - Kosovo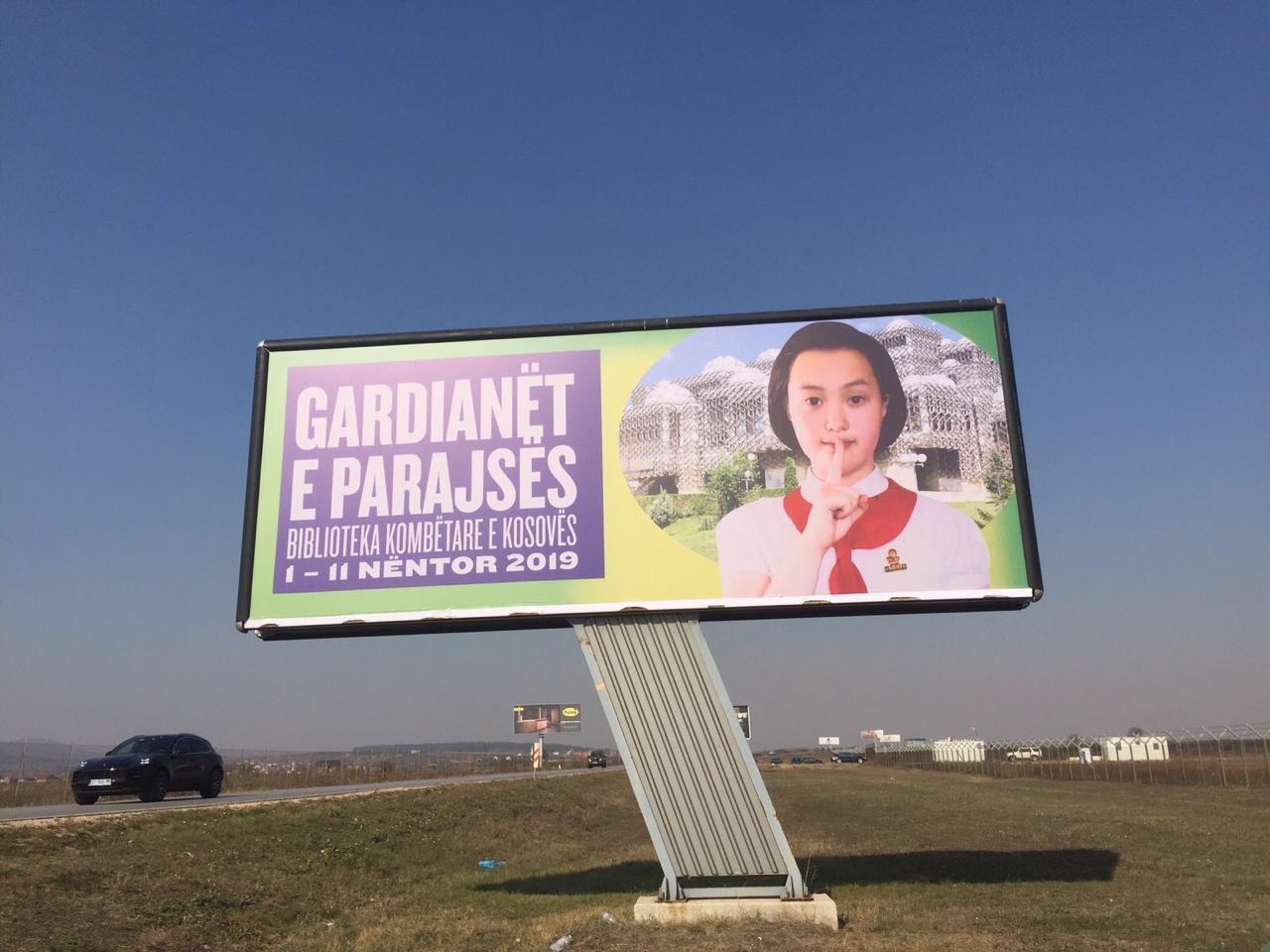 Totalitarianism is not only hell, but all the dream of paradise-- the age-old dream of a world where everybody would live in harmony, united by a single common will and faith, without secrets from one another (…) If totalitarianism did not exploit these archetypes, which are deep inside us all and rooted deep in all religions, it could never attract so many people, especially during the early phases of its existence. 
Once the dream of paradise starts to turn into reality, however, here and there people begin to crop up who stand in its way. and so the rulers of paradise must build a little gulag on the side of Eden. In the course of time this gulag grows ever bigger and more perfect, while the adjoining paradise gets even smaller and poorer."
― Milan Kundera, The Book of Laughter and Forgetting
GUARDIANS OF PARADISE: Hearts and minds in North Korea offers a rare glimpse into  daily life in "the world's most secretive country" seen through the lenses of photographers and artists Joerund F. Pedersen and Morten Traavik, who between themselves have visited the country more than 20 times over a 10-year period.  The exhibition premiered earlier this year in the Ismail Kadare House, Gjirokastra, hometown of  both that most famous Albanian-language writer and his infamous contemporary, lifetime dictator Enver Hoxha.  We are thrilled and honoured to exhibit this specially adapted Kosovo version in the brutalist architechtural masterpiece which is the National Library, which both is a reminder of the country's own background as part of an enforced attempt at a Socialist utopia and a proud guardian of  Kosovo's national heritage for future generations. 
It is the hallmark of any deep truth that its negation is also a deep truth.  Niels Bohr, nuclear physicist and Nobel Prize laureate National Library of Kosovo and Traavik.Info (Norway) present the photo installation  GUARDIANS OF PARADISE  Hearts and minds in North Korea 
National Library of Kosovo, Pristina, Nov 1-11  2019, Mon-Sat 08-20.00  Opening Oct 31, 18.30  
Directed by Traavik.info
Photographs by Jørund F. Pedersen and Morten Traavik  
Curated by Morten Traavik  Photo editor: Jørund F. Pedersen  
Project coordinator Pristina: Donika Çina  
Project coordinator Oslo: Guro Vrålstad  
Technician: Skendër Xhukolli and the National Library staff 
Graphic design: Valnoir
Additional photographs by Valnoir and Nils Christian Fossdal 
Translations by Angjelo Kroi and Donika Çina 
Project coordinators Gjirokastra: Ilirian Lluri, Kudret Aliaj, Stefan Arseni,Bruno Pjetri 
Supported by Arts Council Norway  
Printed by Studio Forma
Thank you: The people of the Democratic People's Republic of Korea (DPRK),  Valentina Koça / Zeta Galeri (Tirana),  Zamira Rami, Kudret Aliaj, Ilirian Lluri, Stefan Arseni, Bruno Pjetri, Freskida Çako,  Ertil Bello, Marko Stamenkoviq, Sokol Hoxha, Ilia Mazniku, Florent Mehmeti / Teatri ODA, The Royal Norwegian Embassy to Kosovo.
Go to news archive